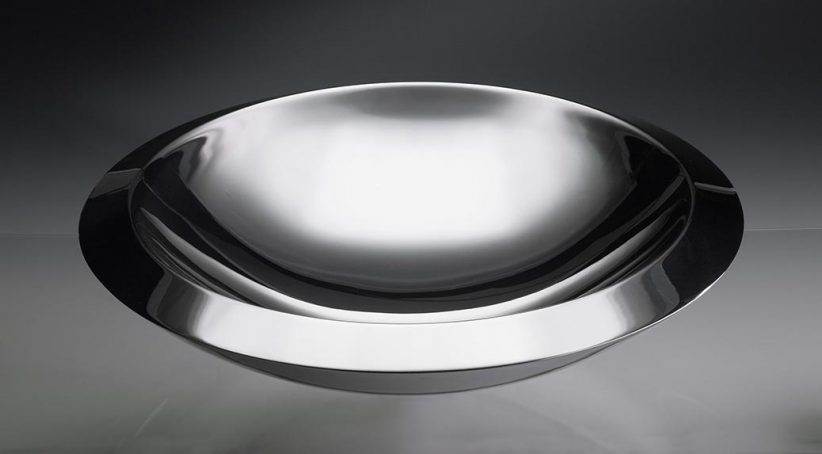 This object has been designed as a volume, formed by the combination of two moulded sheets that have been welded together. The hollow space in between is filled with a special gel. Preheated in the oven or cooled in the freezer, the gel keeps its temperature for a long period. In both situations numerous dishes can be served.
In addition, Caldafreddo can also be used as an aesthetic object that goes beyond the purely functional.
Dimensions: ø 38 x 9 cm h | ø 15″ x 3 9/16″ h
Weight: 2.883,5 gr | 101,7 oz
Silver 925/1000
Price on request.
Awards
Selected for "Een Pronkstuk in Zilver" – Schoonhoven, Netherlands (2006)
Good Design Award – Chicago, USA (2007)
Red Dot Design Award "best of the best" – Essen, Germany (2009)
Nominations
Nominated with honorable mention for Design at Work Awards – Belgium (2008)
nominated for Designpreis – Germany (2009)
Request here a price indication or search for the nearest point of sale for Caldafreddo.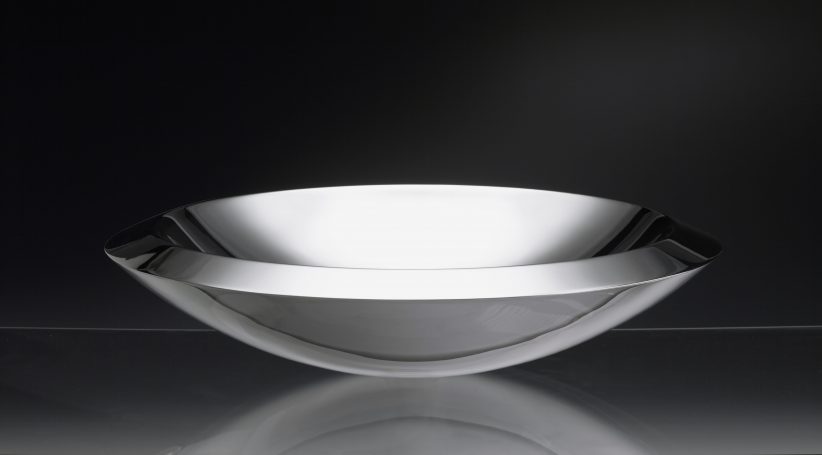 Search Caldafreddo near you
Discover where you can find your Caldafreddo near you.