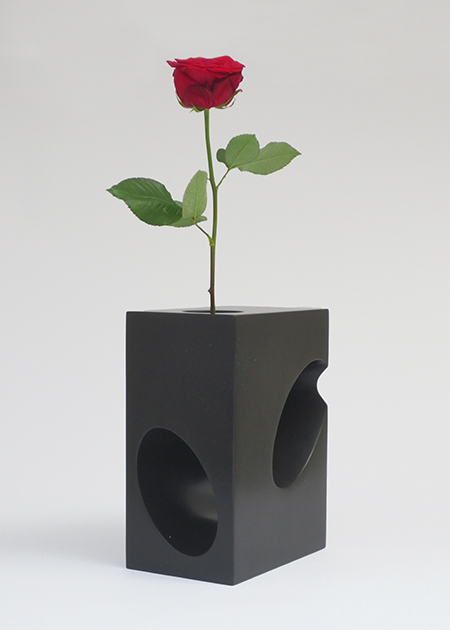 A massive block of pierced marble renders surprising and ever-changing views that one can see through.
This monumental object can be placed/displayed on different sides and is perfectly usable as a flower vase.
Dimensions: 14 x 21 x 28 cm
Belgian black marble, honed.
Also available in other natural stones.