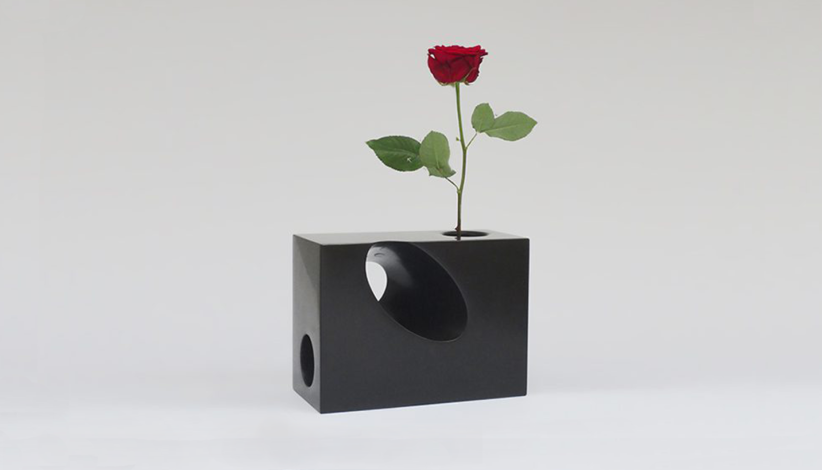 A massive block of pierced marble renders surprising and ever-changing views that one can see through.
This monumental object can be placed/displayed on different sides and is perfectly usable as a flower vase.
Dimensions: 14 x 21 x 28 cm | 5 1/2″ x 8 1/4″ x 11″
Price on request.
The collection is available in the following natural stones with a honed finish: Kyknos, Grafite, Travertino Rosso, Grey Saint Laurent, Picasso Green, Port Saint Laurent, Travertino Silver, Rosso Lepanto and Bianco Statuarietto.
Request here a price indication or search for the nearest point of sale for Black Hole – vase object.


Search Black Hole – vase object near you
Discover where you can find your Black Hole – vase object near you.