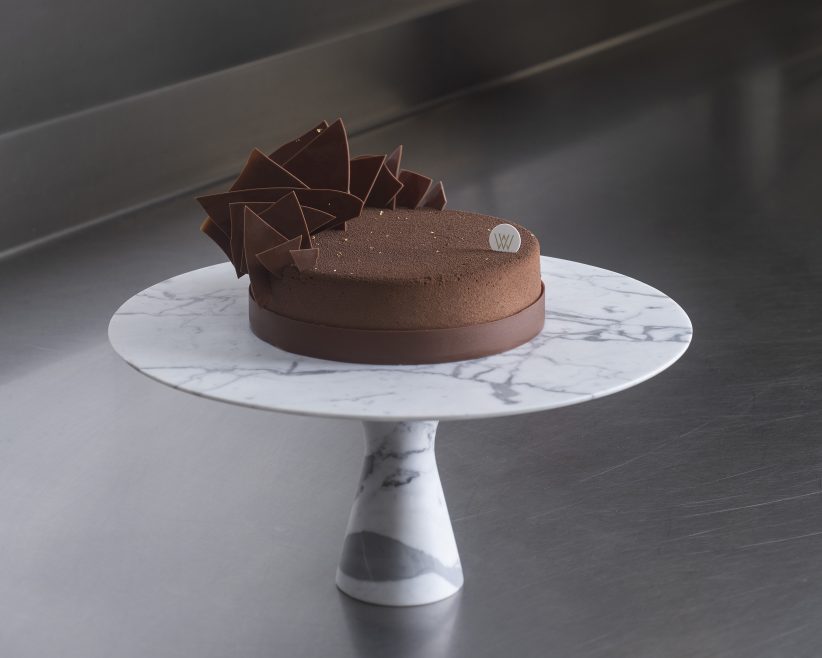 Angelo O is the little brother and scale model of the natural stone table Angelo M. Angelo O can ideally be used as a cake stand, cheese platter or to serve other delicacies.
The bottom is one running curve from foot to edge, making this cake stand one beautiful whole. The base provides an elegant look and also facilitates the holding of the object while serving.
The objects have a honed finish as standard. However other finishes are possible on request (polished, brushed, striped, sandblasted & brushed). The basic collection consists of nine different types of marble and different sizes.
Serving plate / Cake stand
Dimensions:
ø 32 x 2 cm h
ø 32 x 15 cm h
ø 24 x 22 cm h
The collection is available in the following marbles: Kyknos, Grafite, Travertino Rosso, Grey Saint Laurent, Picasso Green, Port Saint Laurent, Travertino Silver, Rosso Lepanto and Bianco Statuarietto in a honed finish.
Request here a price indication or search for the nearest point of sale for Angelo O.


Search Angelo O near you
Discover where you can find your Angelo O near you.