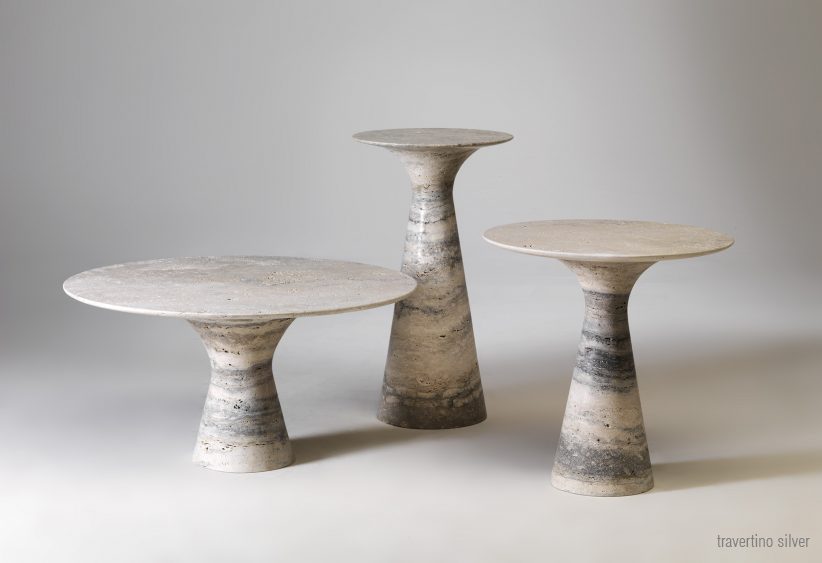 A family of low tables of different heights and dimensions that are perfect to combine. Two elements, table base and top, form one whole together. The bottom is one running curve from table foot to edge. The conical connection creates a stable whole.
To show the marble in its most expressive character, different finishes are possible (polished, honed, brushed, striped, sandblasted & brushed). The base collection exists of nine different marbles and different sizes. On request this design can be executed in almost every type of marble and on measure.
Angelo M/SR 45: ø 45 x 62 cm
Angelo M/SR 55: ø 55 x 48 cm
Angelo M/SR 80: ø 80 x 36 cm
The base collection is available in the following marbles: Kyknos, Grafite, Travertino Rosso, Grey Saint Laurent, Picasso Green, Port Saint Laurent, Travertino Silver, Rosso Lepanto and Bianco Statuarietto in a honed finish.
On request special sizes, finishes and marble variations are possible.